Share feedback
Thanks for sharing your feedback!
Before you can start accepting Apple Pay transactions you will need to register your domain.
Please go to the Buckaroo Plaza > Configuration > Apple Pay
Registering your domain
You will need to register every domain name that will be used to perform Apple Pay payments with. Before registering your domain names you will need to download the domain association file and host it on your domain at:
"/.well-known/apple-developer-merchantid-domain-association"
Please make sure your domain supports HTTPS connections.
Note:
Apple does not support HTTP URL redirects for the domain association file. Be sure that the file is not served with a 3xx status code.
Click here for the domain association file.
The contents of this link should be hosted at the URL noted above.
When you've successfully hosted this file on each domain name, you can register them through this screen by filling out the domain URLs.
Click here for additional information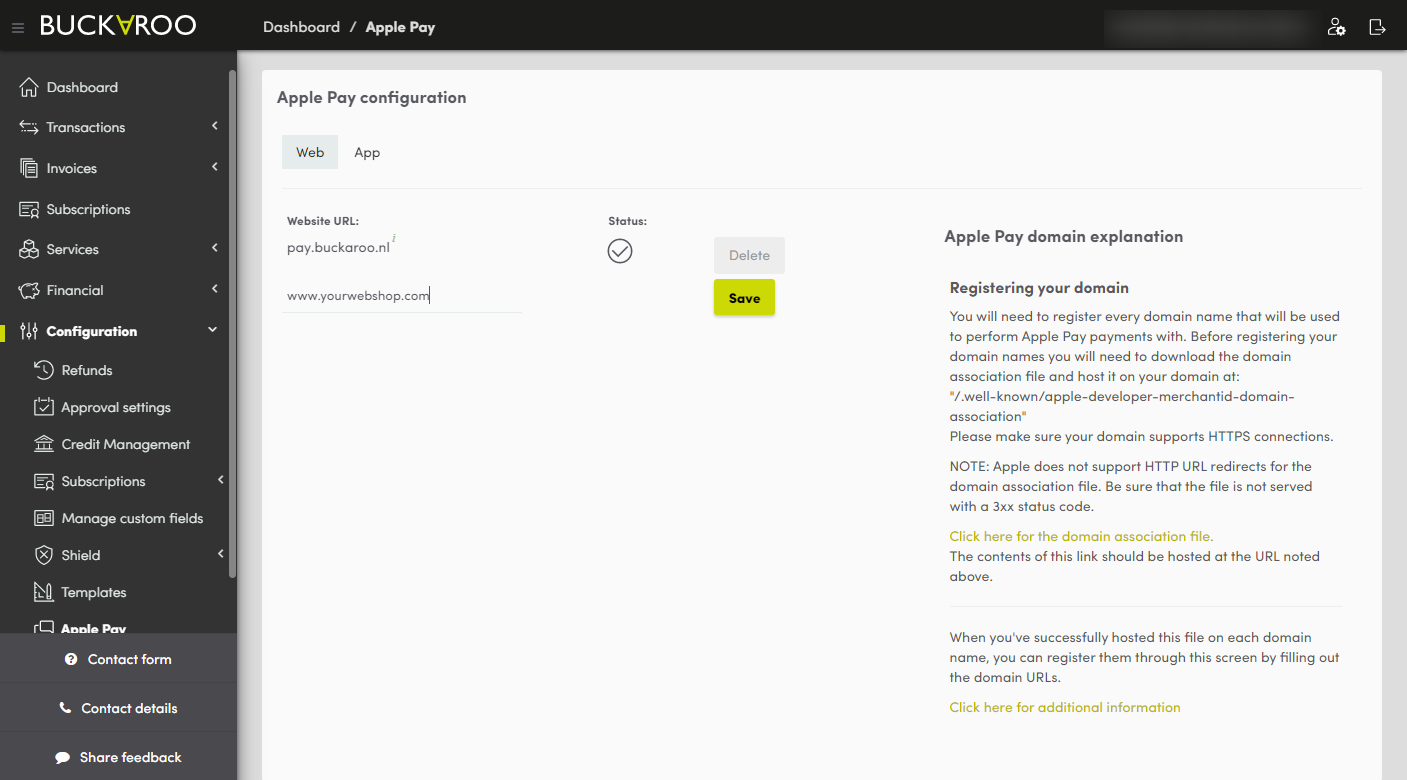 ---
Was this article helpful?
---
What's Next