Two-factor authentication (2FA)
Two-factor authentication (2FA)
---
It is possible to get access to the Buckaroo Payment Plaza by means of two-factor authentication. Thus the user can rest assured not just anyone can log in to the Buckaroo Plaza by simply typing in the username and password. Apart from the current login data, we recommend you also set an extra verification via your phone with the Google Authenticator. This can be downloaded in the online App store of the relevant phone type. With two-factor authentication, two of the following forms of authentication must be complied with:
Something the user knows (knowledge about the login)
Something the user possesses (phone with authentication app)
Something the user is (personal characteristic, such as iris recognition or fingerprint)
Authentication steps
Log in to the Buckaroo Payment Plaza
Press the arrow button behind the login name in the upper right corner
Select Settings
Select Set up two-factor authentication (see image)
Scan the QR code that becomes visible
From now on, you can log in to the Buckaroo Plaza with an automatically generated code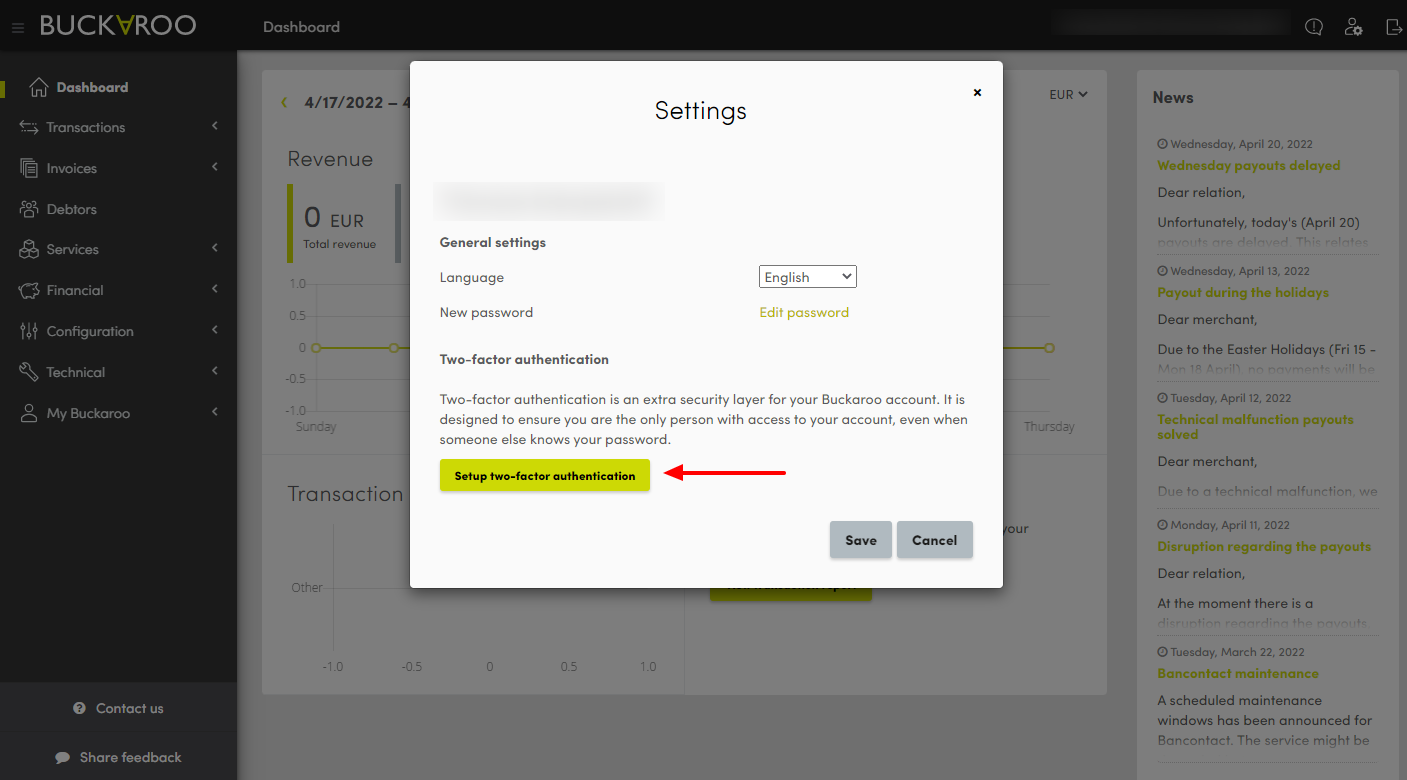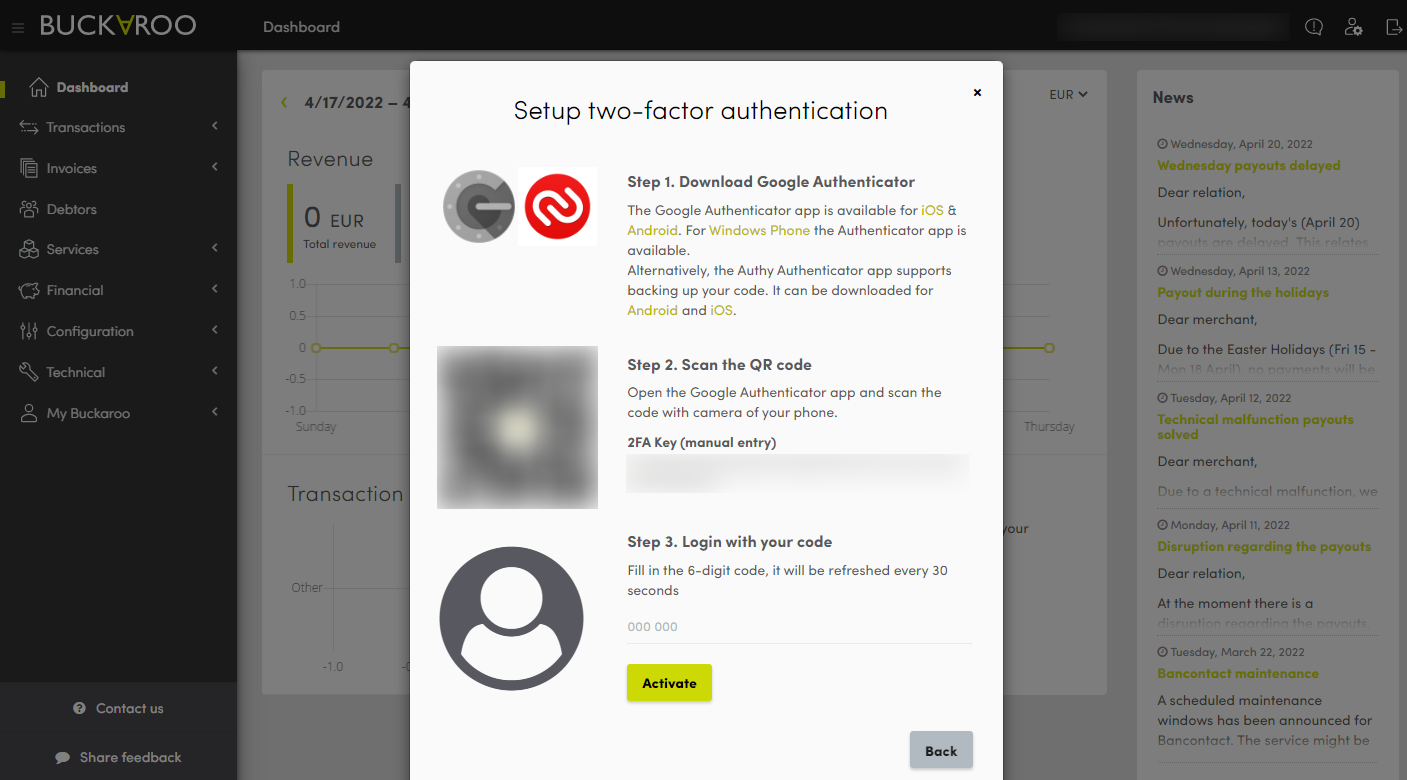 Reset 2FA
When you lose access to your authenticator app and need to reset the 2FA code, go to the login screen of the Buckaroo Payment Plaza and click Lost your authentication key? Click here to ask your administrator for a reset.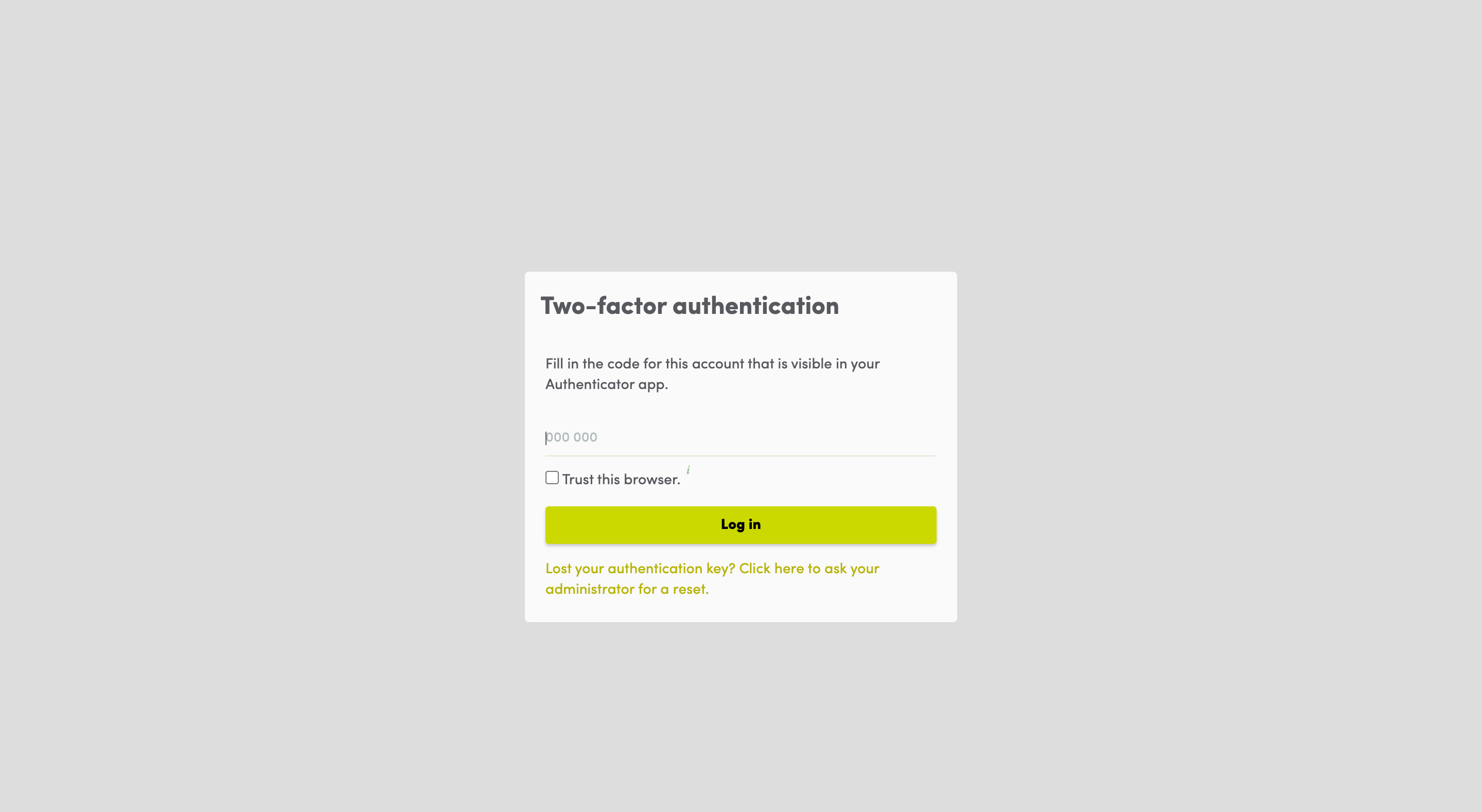 An email will then be sent to the administrators of the Buckaroo account stating that a user has requested a reset for the 2FA code. As soon as this is confirmed by the administrator, you can set up 2FA again.
---
Was this article helpful?
---
What's Next